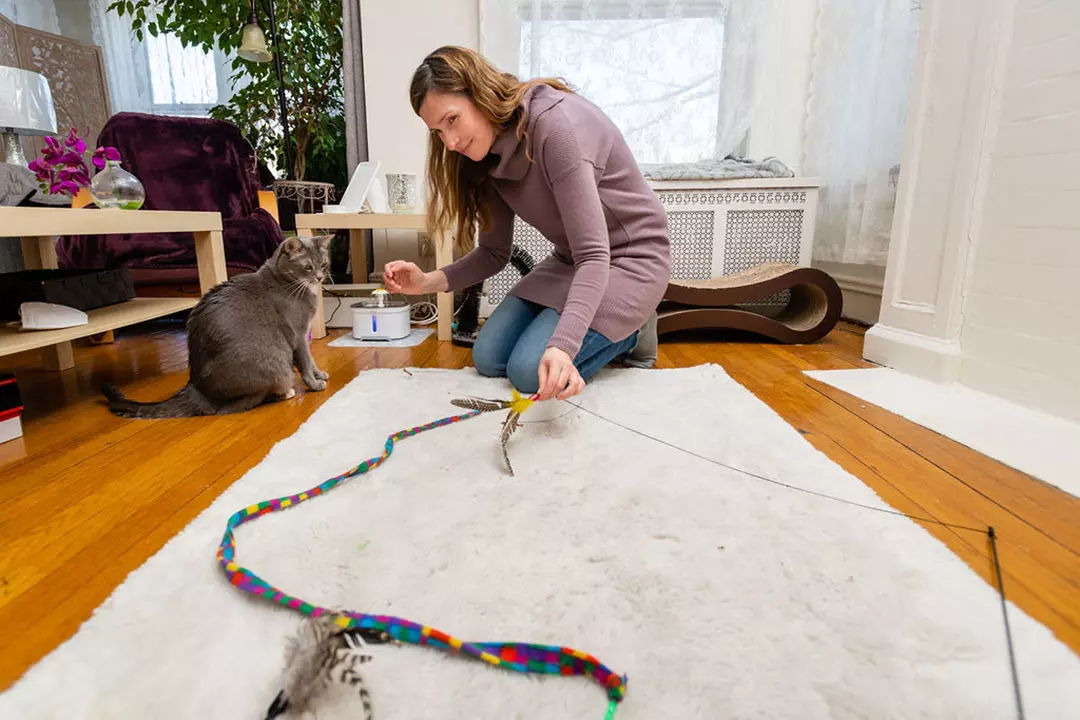 Keeping Your Kitty Engaged Through Playtime
Do you work long hours and want to prevent boredom and loneliness in your cats? Our expert cat sitters can keep your cats stimulated and active and provide the much-needed companionship they need when you can't be home.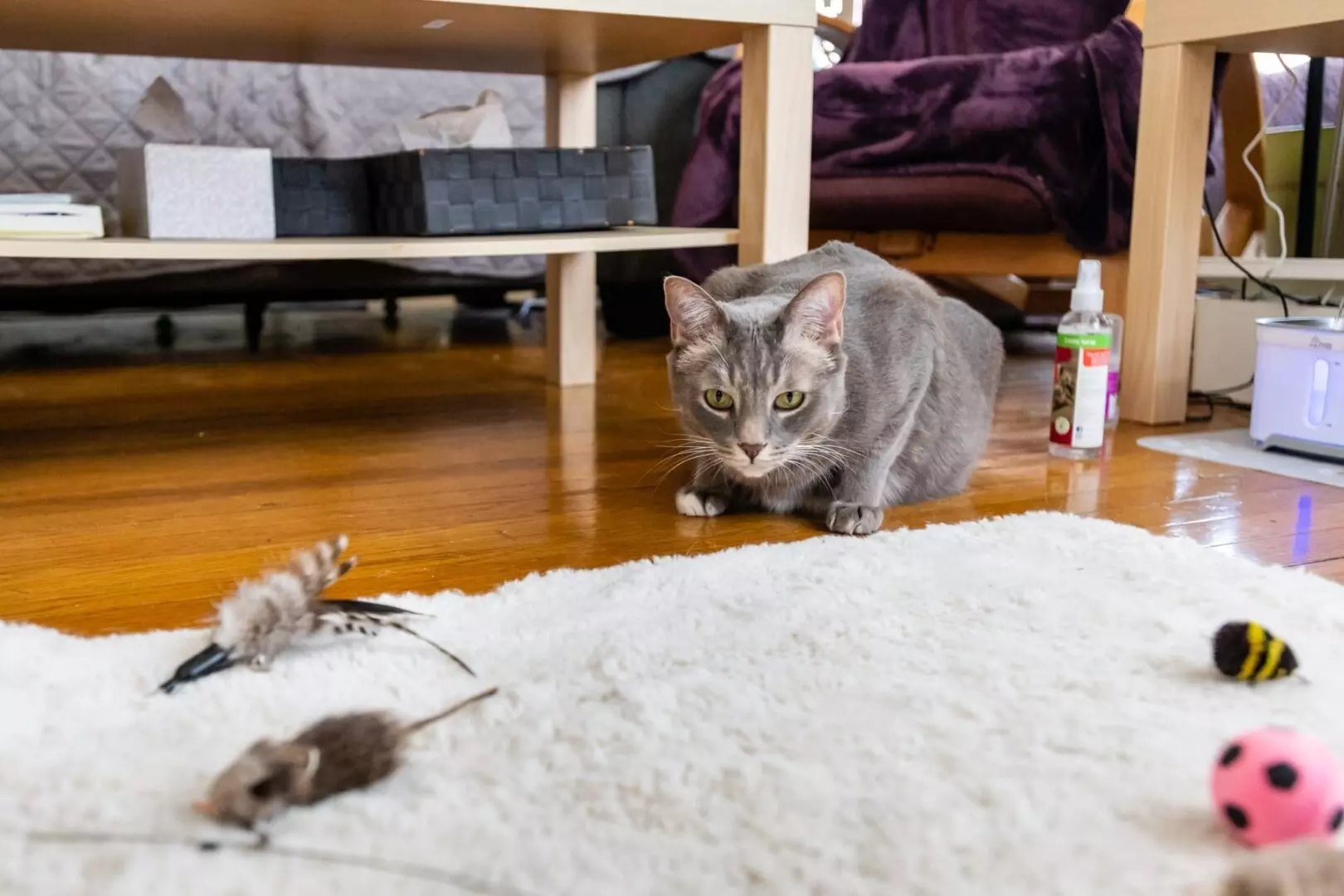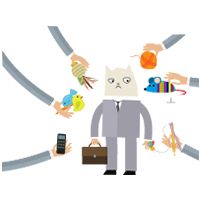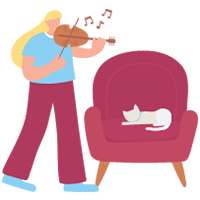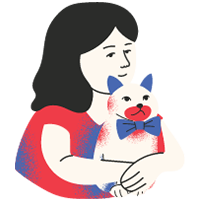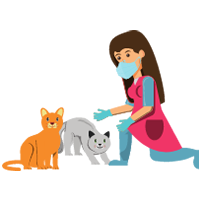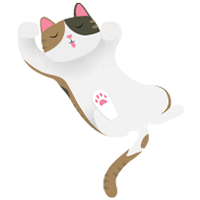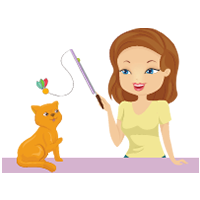 Through play, our cat care specialists can provide activities that will increase your cat's naturalistic behavior. An enrichment activity could be hiding food or treats around your home, which would mimic foraging/hunting behavior that cats would exhibit in the wild. It could also be playing with a flirt pole toy to mimic hunting birds. Through socialization, our loving cat sitters can provide gentle care, engagement and attention that will increase your cat's confidence and trust. Let our professional sitters keep your cats happy and healthy through enrichment activities!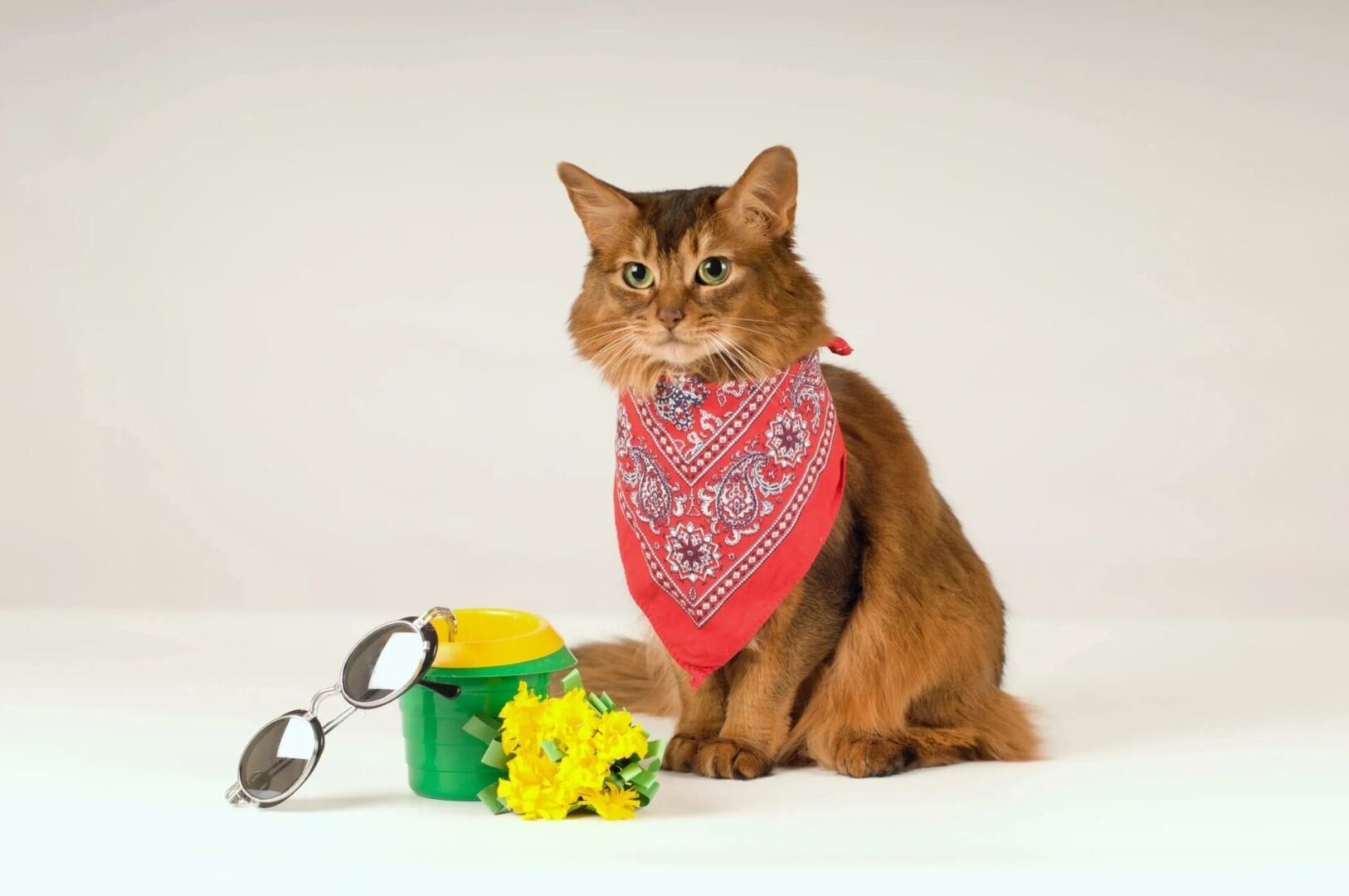 Cat Enrichment Visits $21
These 25-minute visits are purrfect for cats whose owners spend long hours at work. Our cat care experts can provide playtime and socialization to keep your cats happy and exercised when you can't be home.
1-2 Cats = $21
3-4 Cats = $24
5-7 Cats = $27
Cat Care Holiday Rates +$10 per visit
Premium Holidays: Thanksgiving, Christmas Eve and Christmas Day, New Years Eve and New Years Day, Martin Luther King Jr Day, Memorial Day, Independence Day, Labor Day, Veteran's Day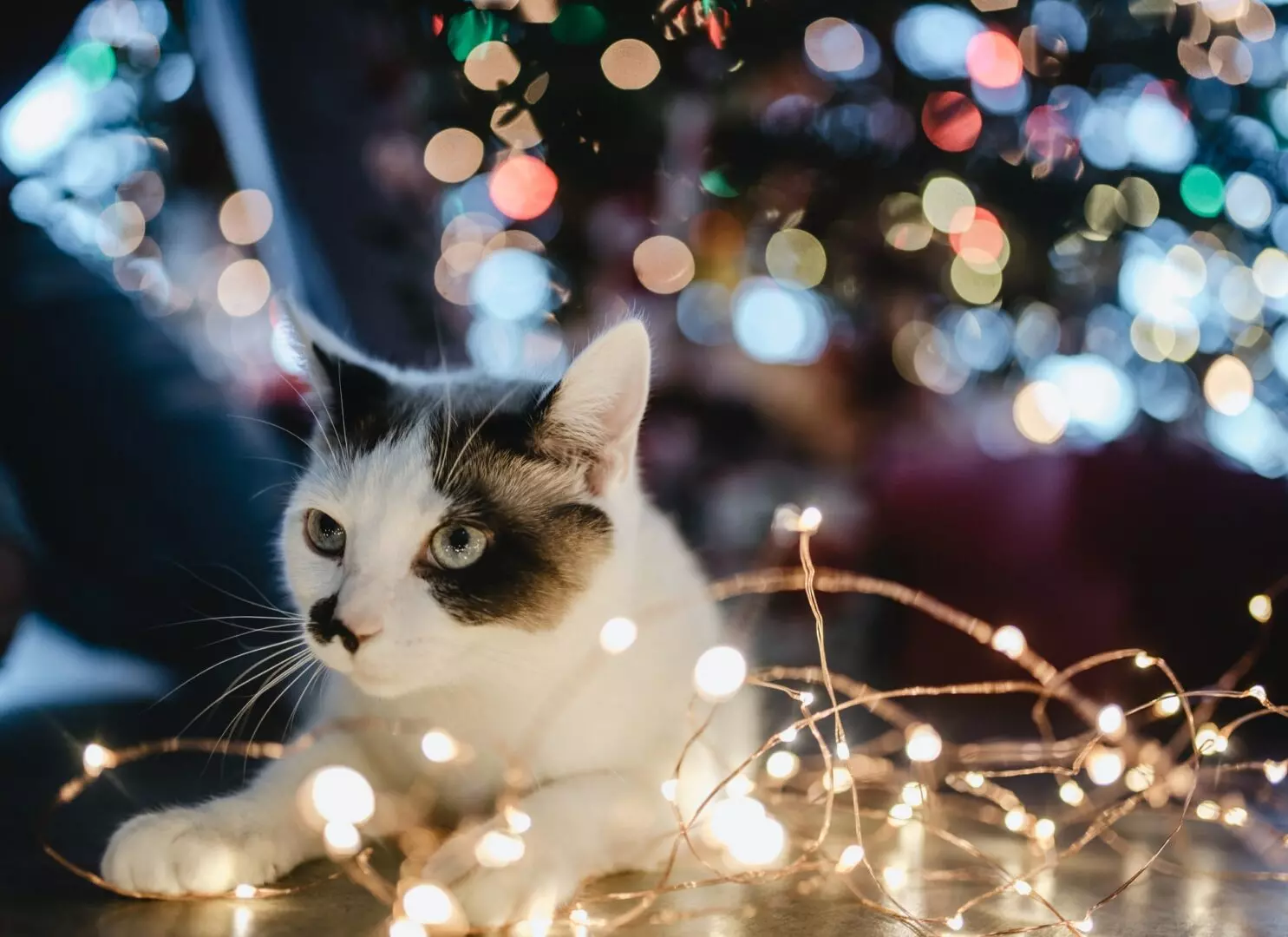 Our Evanston Cat Care Services, Service Area & Contact Form
Our tailor-made service is designed with your busy schedule in mind.
Our pet-tastic cat
care service area
We provide services for Evanston and the surrounding area.
Contact us for a
paw-tastic cat sitter
Getting started is easy. Contact us through our Contact Form and we'll schedule a complimentary meet and greet.