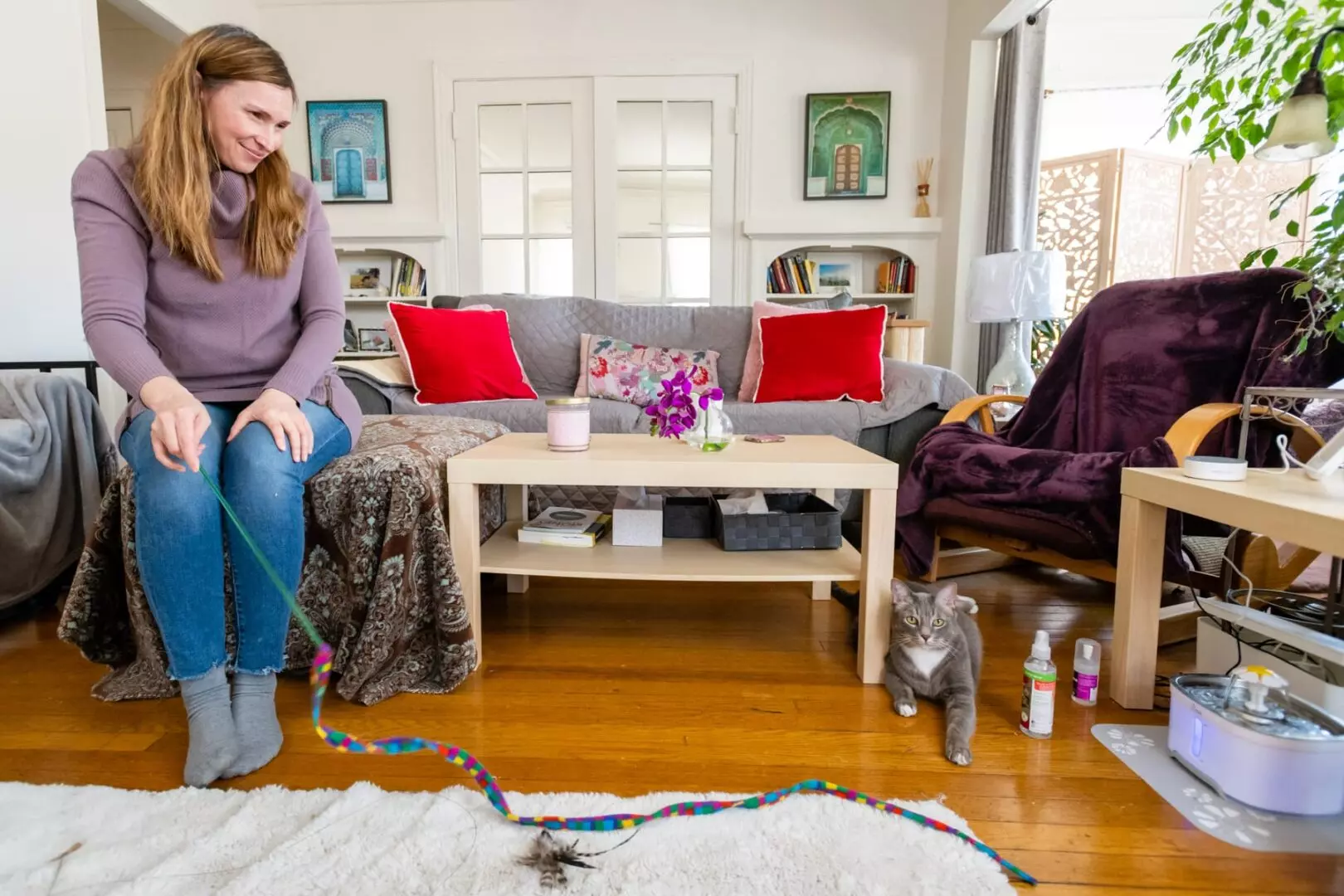 Cat Sitting Services
In and Around Evanston
Our loving sitters will visit your cat in your home. These visits include feeding and watering, playtime and enrichment, litter box maintenance, administering medicine (if needed), and lots of TLC. Our cat care specialists will monitor your cat's health by paying attention to litter box usage and inspecting your home for potty accidents and vomiting. You will be provided with a detailed GPS report and a happy picture of your cat after every visit. We would also be happy to retrieve your mail, water your plants, and alternate lights to ensure that your home is safe and secure while you're away.
Our Cat Sitting Services Include
Cat Sitting Visit (25-Minutes) $22
A 25-minute cat sitting visit is purrfect for most cats. Your cat sitter will provide fresh water and food, scoop litter boxes, provide playtime and companionship, and spend lots of time making your cat purr!
1-2 Cats = $22
3-4 Cats = $25
5-7 Cats = $28
Extended visits (40-min) are recommended for households with 5 or more cats.
CAT SITTING VISIT (40-MINUTES) $32
A 40-minute cat sitting visit is purrfect for cats that need a little extra attention and for large cat households. This extended visit can provide extra playtime and is a good option for households with three or more litter boxes and for cats who require medication.
1-2  Cats = $32
3-4 Cats = $35
5-7 Cats = $38
***Extended visits are not available on major holidays.***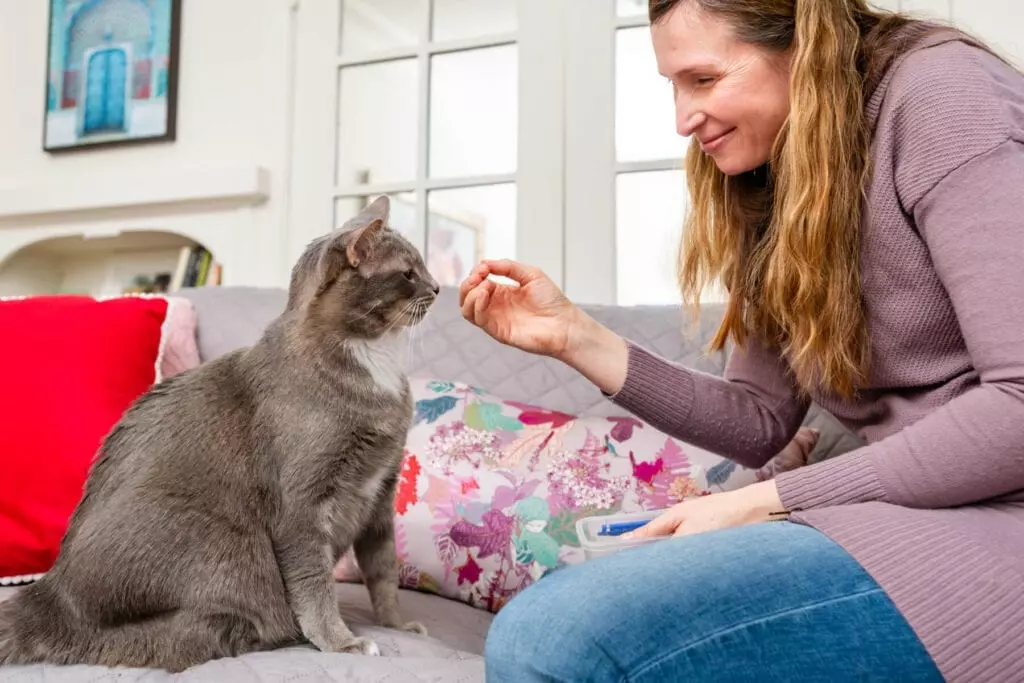 Our Cat Wellness Services
Ensuring Your Cat is Healthy and Happy
We pride ourselves on going above and beyond other cat sitting services by providing a variety of medications as an add-on service for your cats' care. Our knowledgeable and experienced cat care specialists can help administer the following treatments:
We know that administering medications to your cats is not always an easy task. That's why we ask that you let us know how you think your cat will behave. If you are not sure, we can schedule a practice test with you present. If your cat requires more advanced assistance, we will let you know and recommend other options, services, or care.
Please don't hesitate to contact us either by email este@purrfectpawznpalz.com or by phone at (847) 749-7544 to discuss your cat's special needs.
These are add on services.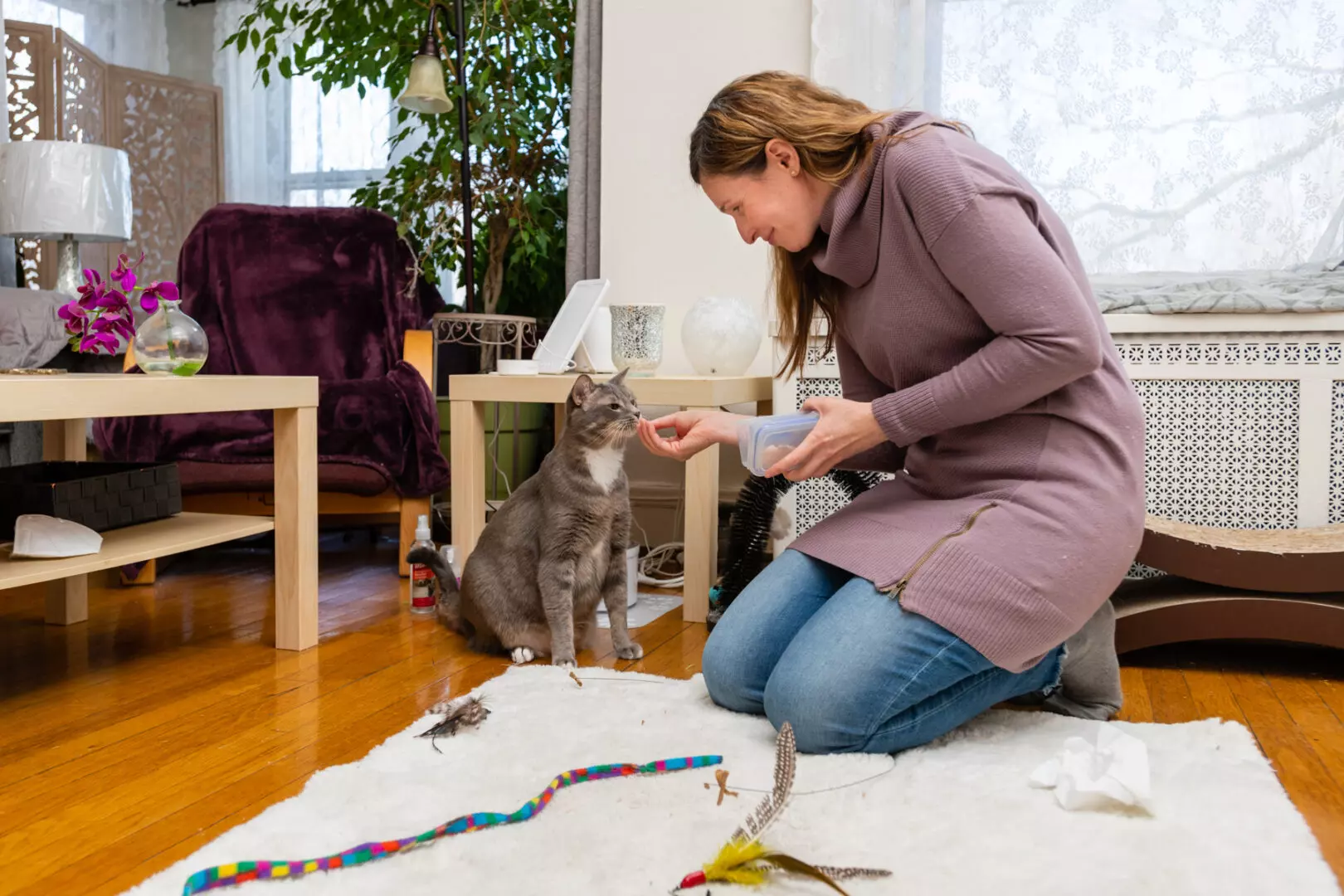 Cat Care Holiday Rates +$10 per visit
Premium Holidays: Thanksgiving, Christmas Eve and Christmas Day, New Years Eve and New Years Day, Martin Luther King Jr Day, Memorial Day, Independence Day, Labor Day, Veteran's Day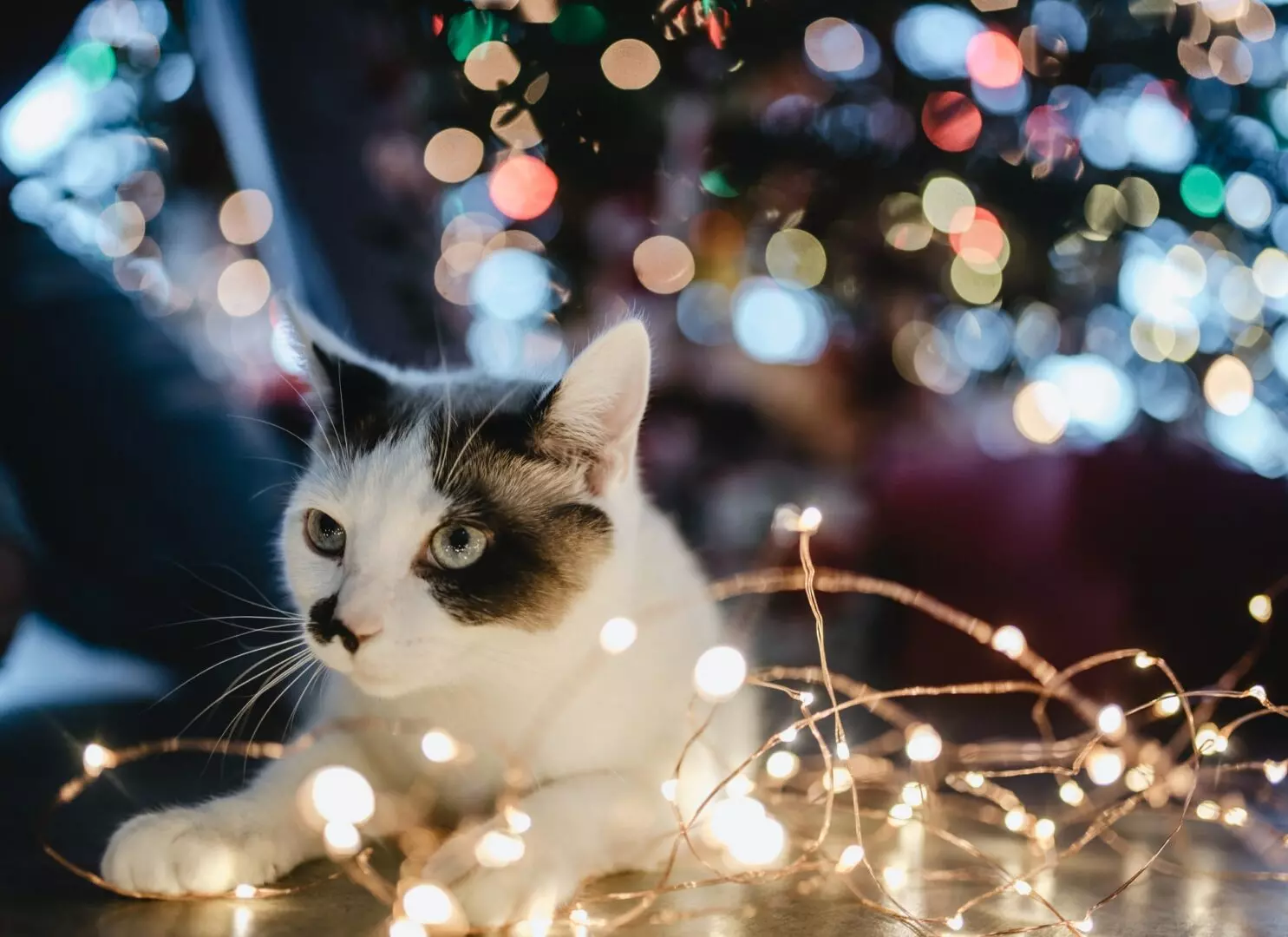 Our Evanston Cat Care Services, Service Area & Contact Form
Our tailor-made service is designed with your busy schedule in mind.
Our Purrific Cat
Care Service Area
We provide services for Evanston and the surrounding area.
Contact Us for a
Paw-tastic Cat Sitter
Getting started is easy. Contact us through our Contact Form and we'll schedule a complimentary meet and greet.